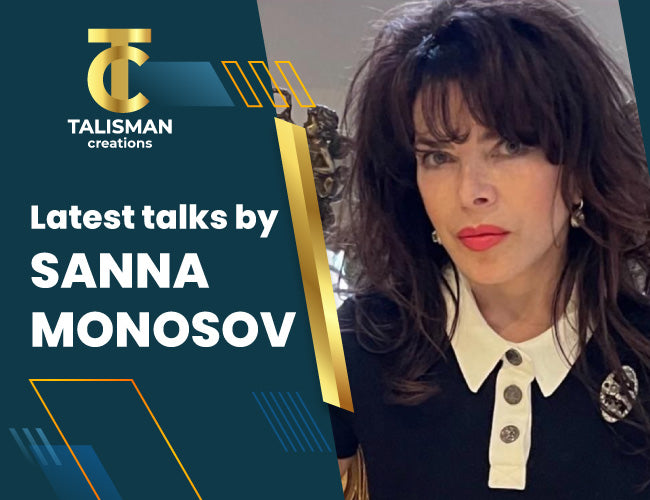 More from Sanna Monosov
Watch a detailed interview with Sanna Monosov, designer and patent holder of the internationally acclaimed Talisman jewelry.
Watch Sanna Monosov
Talisman Testimonials
Find out what people are saying about their Talisman pendants.
True Talisman Stories
About Zodiac Talisman Pendants
Have you ever noticed that sometimes, even with the most meticulous preparations, your actions lead to failure, or you get the feeling that no matter what you do in life, the outcome does not meet your expectations? This is a clear signal: it is time to take action! It's time to change your frame of mind!!! Talisman pendants are created to achieve this and much much more. 
These exquisitely designed zodiac pendants have all the necessary symbols: your constellation, your zodiac sign, your lucky numbers, your ruling planets, and your stone of zodiac. These astrological talismans project and retain energy capable of helping in the most difficult and trying  moments in life.
The jewelry is designed to suit any clothing style and image. It is a great gift of love and protection!